Iceland Passport Visa Requirement
A small dot in the Atlantic between Scandinavia and America, Iceland has built an impressive tourist industry from its abundant natural wonders. Even financial collapse during the global economic crisis failed to hold back "the land of fire and ice" for long, and visitors are once again flocking to its wilderness parks and dramatic landscapes.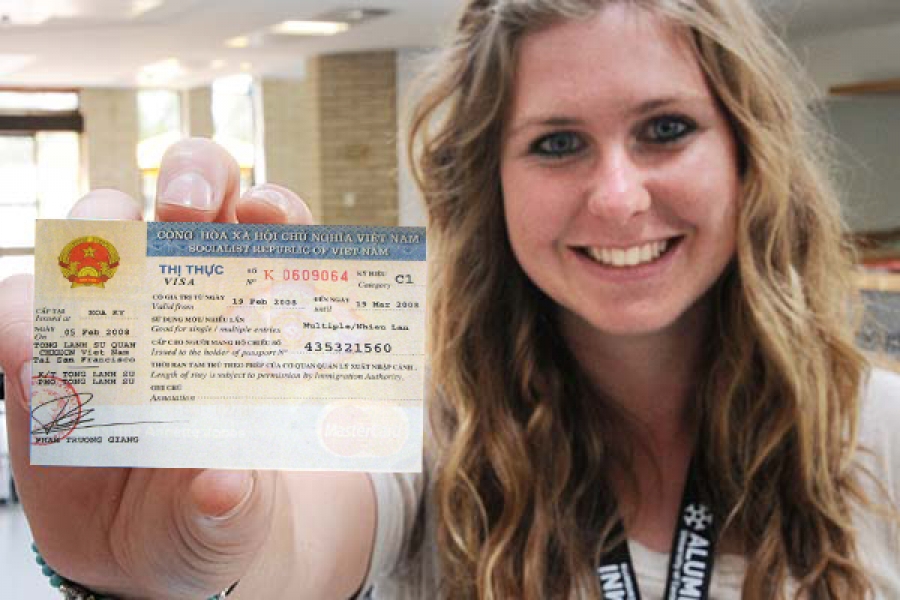 See: Visa Lottery Application Form Guide  & 45 Countries that Don't Require a Visa for Nigerians
The fire in question, of course, comes from Iceland's abundant volcanoes, which burst periodically into life, with sometimes costly consequences for European aviation. Elemental forces bubble just below the surface across the island, heating the water in Iceland's taps and swimming pools, and creating otherworldly landscapes of twisted lava and rainbow-coloured mineral sands.
Volcanic tourism is big news, with trips to bubbling fumaroles, live lava flows and perhaps the world's most reliable geyser at Geysir, which blows its top every four to eight minutes. Thermal springs surface everywhere, providing hot spots on the nation's beaches and heating the waters of the iconic Blue Lagoon, a surreal open-air swimming pool surrounded by a landscape of tortured black lava.
Ice is Iceland's other big draw (the clue is in the name) – more specifically, the dramatic glaciers which slice down towards the coast, calving icebergs into eerie lagoons. Glacier tours, by snowmobile, on foot, or on the back of a tiny Icelandic pony, are an integral part of the Iceland experience. In places, you can even tick off a glacier and a volcano on a single trip.
What lures many people back to Iceland a second or third time is the quirky nature of the Icelandic people. Eccentric, creative and fiercely independent, the Icelanders are simply a lot of fun to be around, particularly during the endless days of summer, when the runtur bar crawl rages through the streets of Reykjavík, the island's miniature capital city.
So come trek a lava-field, gaze on a glacier, spot a whale or a puffin, sample one of Europe's strangest national cuisines, and brave the snows in winter to glimpse the northern lights in their full glory, undimmed by light pollution in the least densely populated nation in Europe.
Pleas Note: Our visa and passport information is updated regularly and is correct at the time of publishing, We strongly recommend that you verify critical information unique to your trip with the relevant embassy before travel. See also: List of countries with Visa Application form
Iceland Visa and Passport Requirements
| | Passport required | Return ticket required | Visa Required |
| --- | --- | --- | --- |
| Other EU | Yes/1/2 | No | No |
| USA | Yes | Yes | No |
| Canadian | Yes | Yes | No |
| Australian | Yes | Yes | No |
| British | Yes | No | No |
Passports
A passport valid for the duration of stay (EU travellers) or three months beyond the length of stay and issued within the past 10 years (non-EU travellers) is required by nationals referred to in the chart above. This does not apply to travellers from:
1. Austria, Belgium, Bulgaria, Cyprus, the Czech Republic, Estonia, France, Germany, Greece, Hungary, Italy, Latvia, Lithuania, Luxembourg, Malta, the Netherlands, Poland, Portugal, Romania, Slovakia, Slovenia and Spain, who a can enter Iceland with a national ID card.
2. Denmark, Finland or Sweden, who do not require a passport to enter Iceland if arriving directly from another Nordic country. Remember however that airlines may require a passport before allowing you to board the plane.
Visas
Visas are not required by nationals referred to in the chart above for stays of up to 90 days.
Visa Note
Nationals not referred to in the chart are advised to contact the embassy to check visa requirements for Iceland.
Visit the Directorate of Immigration (www.utl.is) for up-to-date visa and passport information.
Types and Cost
Schengen visa: free for children under 6, £35.00 for children 6-12, £53.00 for all other children and adults.
Validity
Schengen visas are valid for a maximum of 90 days in each six-month period.
Transit
Certain nationals (not those listed above) require a transit visa; check with the consulate.
Application to
Icelandic embassies and consulates (other than the embassy in Beijing) do not issue visas. Icelandic visas are usually issued by the embassies of Denmark, Norway or Sweden; check the Directorate of Immigration's website (www.utl.is) for a list of embassies representing Iceland abroad. The Danish Embassy issues Icelandic visas in the UK.
Schengen Visas
Iceland is part of the Schengen area.
Working days
Visas typically take up to 15 days to process from the date received at the embassy; in some circumstances they can take up to 60 days.
Sufficient Funds
Applicants for Schengen visas must provide proof of sufficient funds to cover their stay.
Extension of stay
You cannot usually extend a Schengen visa unless you have proof of force majeure or humanitarian reasons preventing you from leaving the territory. In these situations, you need to contact the Directorate of Immigration with a letter justifying the need for extending your visa.
EU/EEA nationals can stay in Iceland for three months without a permit and up to six months without if looking for employment. After this, you must register at the National Registry.
Entry with children
Any adult travelling with children may be required to show evidence of parental/custodial rights. You may need a letter of consent if the child is travelling with only one parent, depending on where you are travelling from.
Entry with pets
To import a pet into Iceland, you need to obtain a permit from the Icelandic Food and Veterinary Authority (www.mast.is). The animal must be microchipped and vaccinated against rabies, unless the pet has spent at least six months in a rabies-free country before arrival in Iceland. You must book a spot for your animal at a quarantine facility; all pets must remain in quarantine for four weeks.
Embassies and tourist offices
Embassy of Iceland in the UK
Telephone: +44 20 7259 3999.
Website: http://www.iceland.is/iceland-abroad/uk
Address: Knightsbridge, 2A Hans Street, London, SW1X 0JE,
Opening times:Mon-Fri 0900-1630. There is currently no Icelandic tourist board in the UK, but the embassy can deal with all enquiries.
Embassy of Iceland in the USA
Telephone: +1 202 265 6653
Website: http://www.iceland.is/iceland-abroad/us/wdc
Address: #509, 2900 K. Street NW, Washington, 20007,
Opening times:Mon-Fri: 0900-1600.
See: Nigerian International Passport Application Guide & Nigerian Passport Current Price
Iceland Health Care and Vaccinations
| Title | Special precautions |
| --- | --- |
| Yellow Fever | No |
| Typhoid | No |
| Tetanus | Yes |
| Rabies | No |
| Malaria | No |
| Hepatitis A | No |
| Diphtheria | No |
Health Care
Iceland is a very safe country to visit. There are no serious health conditions associated with the country and no inoculations are required for entry. The emergency number for medical assistance is 112 (24 hours). For European visitors who are taken ill or have an accident, free or reduced-cost treatment is available – in most cases on production of a valid European Health Insurance Card (EHIC). The EHIC gives access to state-provided medical treatment only. Icelandic healthcare is of a high Western standard. In each town you will find an Apotek (pharmacy) which has a green plus sign outside it.
Food and Drink
Icelandic water is safe to drink and there is no need to buy bottled water. There are no specific food or drink risks in the country.
Other Risks
Weather and risky behaviour in unpredictable terrain is the largest health risk to the traveller in Iceland. Weather changes quickly and the temperatures can be more extreme than elsewhere in the world, so you must be prepared if embarking on hiking trails or extreme pursuits. Bring warm clothing, check weather reports and leave messages with your hotel or hostel about where you are going and when you expect to be back. Remote areas in the Highlands can have no mobile phone coverage and are not regularly visited so you must be prepared.
Safe Travel (www.safetravel.is) allows you to leave travel plans online, suggests equipment lists and has road and weather information. If you plan to pursue extreme sports or outdoors activities in the country, be sure that your insurance covers them. If you have an accident, helicopter transport might be necessary to one of the country's main hospitals in Reykjavík or Akureyri.
The country is seismically active, but there is little risk to the traveller as long as local information is heeded. Hikers who disregarded warning information from the police about walking routes near active volcanoes in recent years have suffered the consequences. Volcanic activity is monitored closely and warnings are posted so it is very unlikely that you will encounter an entirely unexpected eruption. Be sure to stick to well-marked paths in volcanically active areas of national parks (and even in well-known tourist areas such as those around Geysir) as the unstable ground can be dangerous, and frequent small earthquakes can weaken ground substantially.
Car crashes are the other serious threat to health in the country. Drive safely, obey all traffic laws and do not drink and drive. Be sure that you have read and understood the local traffic laws as many are posted on signs in Icelandic only; take a map with you as GPS can be unpredictable, and let people know where you are going and when you should be expected to arrive.
Iceland's animals do not present much risk; horses can bite but it is rare. In the summer, some areas including Myvatn in the north can suffer from midges. Cover up and take repellent to solve the problem.
Iceland Public Holidays
New Year's Day
01 January
First Day of Summer
19-April-
Christmas Eve
24 December
Christmas Day
25 December
New Year's Eve
31 December
Money and duty free for Iceland
Currency and Money
Currency information
Icelandic krona (ISK; symbol kr) = 100 aurar. Notes are in denominations of kr5,000, 2,000, 1,000, 500 and 10,000. Coins are in denominations of kr100, 50, 10, 5 and 1 and feature Iceland's many native fish species. It is often difficult to get Icelandic money abroad, though not impossible; there are several ATMs and banks at the airport on arrival.
Credit cards
American Express, Diner's Club, MasterCard and Visa are widely accepted.
ATM
ATMs are available throughout the country.
Travellers cheques
Accepted, although mainly in key urban areas. To avoid additional exchange rate charges, travellers are advised to take traveller's cheques in US Dollars.
Banking hours
Mon-Fri 0915-1600.
Currency restrictions
There are no restrictions on the import or export of local or foreign currency.
Currency exchange
Foreign currencies can be exchanged in all major banks. Most hotels also provide their guests with exchange services, which may cost more.
Iceland duty free
Overview
The following goods may be imported into Iceland by persons over 18 years of age (tobacco products) or 20 years of age (alcoholic beverages) without incurring customs duty:
• 200 cigarettes or 250g of other tobacco products.
• 1L of spirits and 0.75L of wine and 3L of beer; or 3L of wine and 6L of beer; or 1L of spirits and 9L of beer; or 1.5L of wine and 12L of beer; or 18L of beer.
• 3kg of food not exceeding kr25,000.
• Icelandic residents may bring goods up to the value of kr88,000, unless under 12, in which case they can bring goods for half that amount.
Visitors may bring conventional medicines suitable for personal needs during their stay to cover up to a maximum of 100 days. Customs officers can request a doctor's certificate if appropriate.
You can find complete customs information at www.tollur.is.
Banned Imports
Prohibited imports include uncooked meats and meat products, uncooked milk and eggs, snuff, various weapons, narcotics and dangerous drugs.
Restricted imports include telecommunications equipment (other than your mobile phone), angling gear and riding clothing (which require disinfection certificates), used riding gear, firearms and ammunition (which require a police permit), live animals, plants, and medicines.
Banned Exports
Protected plant species, birds, birds' eggs, eggshells and nests.
You must obtain permission from the Icelandic Museum of Natural History to export objects of historical or archaeological value.
Click Here to Returned to Europe Countries Visas
Searches related to iceland visa
iceland visa application form
iceland visa processing time
iceland visa requirements for green card holders
iceland visa usa
iceland visa india
iceland visa fee from india
iceland visa application form pdf
iceland visa for chinese
Share this information with your friends. Also feel free to ask any questions pertaining to this Page Don't forget to like us on Facebook Page