Reasons Why You Need Past Question and Answers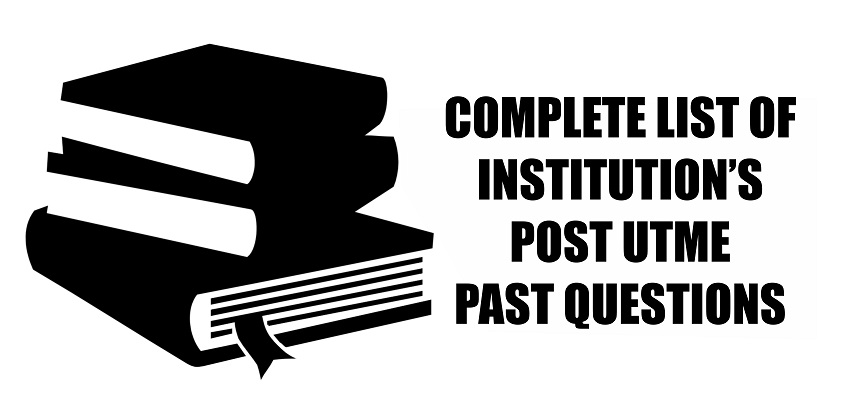 Past questions and answers are a compilation of previous questions asked during specific examination and how answers should be given to merit certain marks by participants. There are wide range of examinations whose past questions and answers have been accessed in order to guide subsequent students, and examinee from undue pressure due to lack of clue on what their expected examinations look like.
Click Here for List of School to Get Post-UTME Past Questions and Answers
Many people are not enlightened on the essence of past questions and Answers to the students, to this end, this article bring to your perusal reasons why you need past questions and the possible ways of acquiring any past question of your choice.
The following are 5 ccore reasons why you need past questions and answers;
Refreshment of Memory: you need past questions and answers for the purpose of refreshing of memory. The human brain needs constant revision to function appropriately. Therefore, past question help you to keep your brain alive and at work.
To get a clue of what the intended examinations will look like: Anxiety can contribute to thefailure of an intelligent student especially if they have no clue on how the questions are set and the right answer to the question.
A careful study of past questions and answers exposes an intending examinee to different techniques of setting one and the same question with change in vocabulary and and style, but same question.
You need past questions to pass the exams; if you want to pass your examinations with huge success, then get a past questions and answers. Many students fail in examinations because they have not read what they ought to have read, they wasted time reading what will not suffice them. Having a past questions and answers which has been Carefully structured to cover over twenty years of the said exams gives 90 percent assurance of success to the students.
You need past question because it will make you optimistic about the exams. Reading through the past questions and answers makes a student to feel positive about an upcoming examination because of the expository nature of the past questions.
You need past question in order to be prepared for the exams. There is no need to only read all Manner of recommendation text for the exams without having the past questions. As you study the recommended text, you go through the past questions to see how questions about the text were coined thereby preparing your self for any kind of question during the exams.
Types of ast Questions Available
The available categories of past questions are;
School of Nursing past Question and Answers
Post UTME past questions and answers
Jamb past question
O' level past questions like WAEC, NECO
A' level past questions like GCE
Professional examinations like ICAN
Recruitment past questions e.g immigration, customs Navy etc.
How to Obtain Past Questions and Answers
The following steps will guide you to abtain the past question of your choice. However, it is Worthy to note that all past questions are available in soft copies. Which implies that we do not have hard copies in stock.
Click Here for List of School to Get Post-UTME Past Questions and Answers
You can call us for enquiries on….. Or take the following steps:
Method of Payment
In other to get the material delivered to your mail box in PDF format, you are to make a bank deposit of 2000 naira to the following bank details:
Account Number: 0256484873
Account Name: Godwin Akpan Ibanga
Bank Name: Guaranty Trust Bank plc (GTBank)
Or 
Account Number: 6557768609
Account Name: Godwin Akpan Ibanga
Bank Name: Fidelity Bank
After payment, please send in the name of the school, course of study, and your email address through text to our agent on +2347034920650, or +2347085595761, and we will forward the preferred past questions and answers to you in PDF format.
Additionally, you can call/chat us on WhatsApp on +2347034920650 before and after payment to avoid confusion.
You can meet us through Facebook @ https://web.facebook.com/godwin.ibanga1
---
Did you find this information invaluable and helpful? Then, do not hesitate to share with your friends and colleagues using any of the following social media handles.
Click Here for List of School to Get Post-UTME Past Questions and Answers