Your business may be booming, but you still don't have the talent you need to keep up. If you're sick of constantly looking for top-notch employees, consider becoming a recruiter. It's not as difficult as it sounds! In fact, if you follow some basic guidelines and implement the right tactics, this can be a lucrative business that creates long-term value for your company. Here are five tips to get you started.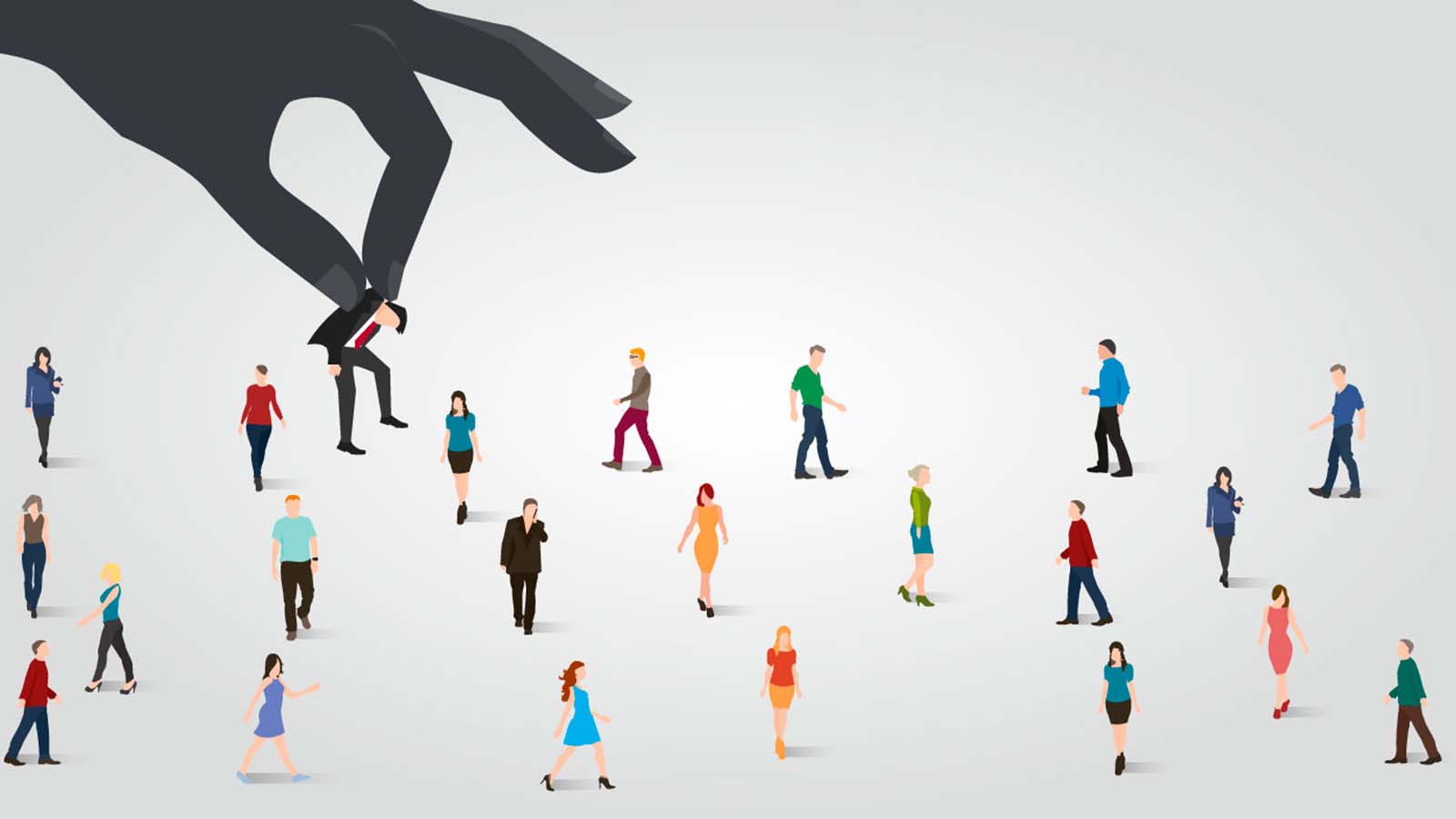 Learn About Being a Recruiter
Recruiting is a challenging profession that requires a lot of patience and tenacity. With the constantly changing job market and new technologies emerging, it's important to stay up-to-date with current hiring trends. The ever-evolving recruiting landscape relies heavily on the use of social media, online platforms, and search engines to source talent. In turn, companies are using these channels to find their next great hire. If you're interested in entering this field, learn how to become a recruiter.
What does a recruiter do?
Recruiters are responsible for identifying and processing desirable candidates to fill job openings. These human resources specialists screen and interview candidates, serve as liaisons between employers and applicants and facilitate job offers.
In today's business world, there is a high demand for organizations with large pools of talented employees. Recruiters are one of the most valuable resources these organizations have in finding employees. With their skill set
,
recruiters have opened up a lot of doors for people to find employment.
In this blog, we'll discuss what a recruiter does and what kind of background you should be looking for in order to land your dream job as an employee recruiter.
Recruiters are responsible for connecting employers with the best possible candidates to fill their position. They work for a variety of companies, including:
– digital marketing firms
– staffing agencies
– manufacturing plants
– government organizations
Recruiters typically handle the following tasks:
Identifying candidates
Using their research skills and their network of connections, recruiters seek out candidates who have the skills, education, experience and aspirations necessary for a job opening. Many recruiters use online job portals to post listings or search the same portals for published resumes that match the skill set they need. Others identify candidates in person via industry networking events.
Attending job fairs
Recruiters often attend job fairs and college career events in their local areas or across the country. During these events, they represent industries or employers, answer questions about employment and careers and seek out candidates for future job openings.
Interviewing applicants
After finding and screening candidates, recruiters interview applicants over the phone, via video or in person. They assess whether candidates meet employers' needs and contact references to learn more about the applicants' skills and backgrounds. Recruiters then recommend qualified candidates to employers.
Making employment offers
Many recruiters also offer jobs to candidates and negotiate employment details. They may communicate with candidates and employers to reach agreements regarding job titles, salary, benefits and other terms of the job offer.
Average salary
Recruiters generally have full-time jobs and work during standard business hours, or between 9 a.m. and 5 p.m. Their annual salaries depend on their education and experience level, as well as any professional certifications they have obtained. Salary may also depend on whether their company offers commission or bonuses for selecting talent. For the most up-to-date salary information from Indeed, click on the salary link.
Common salary in the U.S.: $48,323 per year

Some salaries range from $14,000 to $127,000 per year.
Recruiter requirements
Recruiters need a bachelor's degree and several soft skills to do their jobs well. Some also earn a professional certification.
Education
In most cases, recruiters need a bachelor's degree to work in this field. Although employers may hire recruiters with a variety of degrees, the most common majors in this field include HR and business administration. Since most HR majors have a business focus, both degrees allow aspiring recruiters to learn the basics of business, the fundamentals of finance and accounting, and the principles of management. Aspiring recruiters typically find it helpful to take HR courses to master the basics of talent management and benefits administration, too.
Training
For most recruiters, college coursework focusing on HR management and business administration provides basic training. Recruiters typically complete short internal training programs to learn the company's strategies and workflow. Some firms offer on-the-job training, including shadowing fellow recruiters and offering supervised sessions with potential candidates.
Certifications
Although earning additional certifications is not essential for recruiters, many find that pursuing a professional credential can help with career advancement. Consider a certification from one of the following organizations:
AIRS
This organization's Professional Recruiter Certification helps professionals master hiring strategy and the fundamentals of recruiting. Specialized credentials, including Certified Social Sourcing Recruiter and Certified Social Media Recruiter, teach professionals how to identify and screen candidates using digital platforms. Recruiters can obtain most AIRS credentials by taking an eight-hour class and passing an exam.
American Staffing Association
A membership-based professional organization, ASA offers certification programs for both members and nonmembers. Recruiters can consider the Certified Staffing Professional credential, which focuses on employment laws, or industry-specific credentials, like Certified Health Care Staffing Professional. ASA awards these credentials when recruiters successfully pass a two-hour exam.
National Association of Personnel Services
Another membership-based organization, NAPS offers credentials for direct-hire and temporary-hire recruiters. NAPS provides course material and manuals, and it awards the Certified Personnel Consultant and Certified Temporary Staffing Specialist credentials when recruiters pass an online exam.
Society for Human Resource Management
This certification organization offers a variety of HR credentials, including one focused on recruiting and talent acquisition. To earn the Talent Acquisition Specialty Credential from SHRM, recruiters must enroll in an online strategy seminar, complete six online courses on topics like analytics and onboarding, and pass a 50-question exam.
Skills
To succeed as a recruiter, you need the following capabilities:
Analytical skills
Recruiters need analytical skills to research candidates for the company they are hiring for needs. They also use these skills when reviewing resumes, assessing candidate potential and negotiating employment offers.
Attention to detail
Since recruiters handle a variety of responsibilities and often work to fill multiple positions simultaneously, they must be detail-oriented. Keeping meticulous schedules and notes can help with managing numerous tasks at once.
Communication skills
Recruiters spend much of their days calling, writing to and talking with colleagues and clients. To deliver their messages accurately, these HR professionals must know how to speak and write clearly.
Computer skills
To track data, write memos, send emails and create presentations, recruiters need basic computer skills. Most master standard HR software platforms as well as word processing, spreadsheet, slideshow and email programs.
Customer service skills
Recruiters need strong customer service skills to assess applicants' and employers' needs, answer questions and address problems as they arise. These HR professionals also use customer service skills to build relationships with clients and candidates.
Recruiter work environment
Recruiters usually divide their work hours among several locations. They do research and communicate with candidates and companies while working at desks in office settings. However, they also travel to seek candidates at job fairs, meet with companies and interview potential applicants. When traveling to job fairs, recruiters generally work in conference centers or on college campuses. When meeting with company representatives or candidates, they usually work in office settings.
How to become a recruiter
To become a recruiter, follow these four steps:
1. Get a bachelor's degree.
First, complete a bachelor's degree program in HR or business administration, and take classes that focus on HR to learn the fundamentals.
2. Work in HR.
Most recruiters work in HR for two to three years before specializing in talent acquisition. Try seeking a job as an HR assistant or HR coordinator to gain experience with interviewing candidates, handling payroll and administering benefits.
3. Earn a professional certification.
To improve your recruiting skills or specialize in a certain area, consider completing a professional certification. For example, you can earn the Certified Internet Recruiter credential from AIRS to demonstrate your online recruiting capabilities, or you can pursue the Certified Personnel Consultant credential from NAPS to show your competence in direct-hire recruiting.
4. Master key skills.
To excel in your role, look for opportunities to master the skills you need as a recruiter. For example, you can consider taking training programs to improve your research and communication skills, or you can complete online tutorials to learn the software programs you use regularly.
Recruiter job description example
Top Talent Recruiting Specialists is seeking a recruiter to acquire marketing talent for our clients. The ideal candidate will have at least two years of experience in the recruitment field and will know how to research the industry, identify appropriate candidates and conduct interviews. If you are a self-motivated recruiter with excellent communication and teamwork skills, we want to talk with you about this opportunity.
Related careers