Many tech startups fail because they simply don't understand their market. They have an amazing idea, but they don't take the time to research their target audience and figure out what they want and need. Other startups fail because they release a beta version of their product that has bugs and glitches. This drives potential customers away instead of sealing the deal with them as potential customers.
These are all common mistakes that many tech start-ups make when trying to establish a new business venture. But it doesn't have to be this way. There are plenty of ways that you can increase your chances of success if you're serious about launching a successful tech startup. Here are some helpful tips that will get you on the right track to success:
The Secrets to Successful Tech Startups: What You Need To Know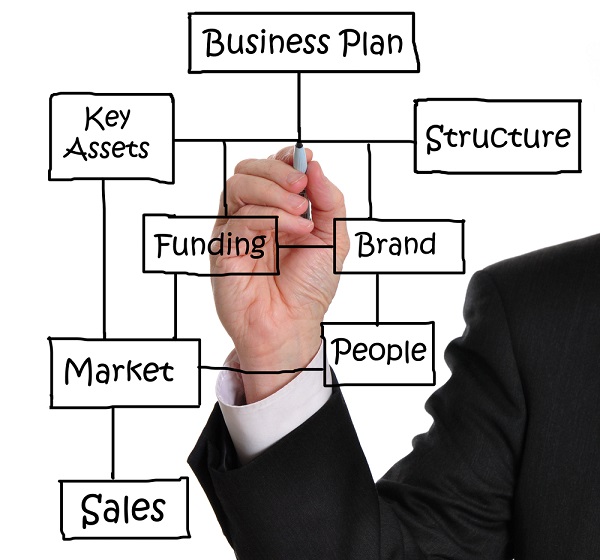 ‍New tech startup ideas are emerging every day. From artificial intelligence to data science and everything in between, there's so much scope for innovation and entrepreneurship.
Technological advancements have also made starting a company accessible to almost anyone with an idea and some technical know-how.
There are now so many services available online that make it easier than ever before to build a business from the ground up. Basically, the perfect storm for launching your own tech startup is upon us!
If you've always been interested in starting your own business but weren't sure how or where to begin, this article will give you all the information you need to get started on the tech industry today.
What is a Tech Startup?
A tech startup is a business that focuses on the delivery of software or computer-related services. Its purpose is to gain a foothold and establish a track record in a specific industry before expanding and growing into a larger, more established company.
While tech companies can be found in every industry, the information and communications technology (ICT) industries are particularly well suited to their specialties. There is a huge range of tech startups available to choose from, and you may find that many of the most successful businesses in your niche started out as tech startups themselves.
Tech startups are most often associated with the internet and software development. As these are industries that have seen rapid growth and innovation in recent years, they are especially popular with first-time entrepreneurs. The risk of starting tech-focused companies is lower than if you choose to open a brick-and-mortar store, for example, and you have more control over your company's future as a result.
Why Now's the Time to Start a Tech Company
Now more than ever, consumers are looking for more convenient and personalized shopping and service experiences. As a result, digital businesses have seen a huge rise in popularity within the past decade, while many traditional industries have seen a decline in sales.
The tech-focused companies that emerge from this perfect storm are sure to see incredible growth, as people are both more willing and able than ever to purchase services via the internet. There are also a growing number of funding opportunities available for new tech startups. In the past, only a select few who were already wealthy had the opportunity to invest in new businesses.
Now, there are a variety of funding methods available to both individuals and organizations, including government grants, crowdfunding, and loans. If you're interested in starting a tech company, now is the perfect time to do so.
The Basics of Successful Tech Startups
Almost every business requires a certain amount of planning and research before you can open your doors, but tech startups have a few extra considerations to keep in mind. As a tech company, you will have to consider your product, your marketing strategy, your funding, and your team.
Product – The first thing you will have to decide is what kind of product you want to sell. This can range from software to hardware, and everything in between. You need to make sure that customers will actually want to buy it, and that there is a demand for it in the market.
Marketing – Next, you will want to consider your marketing strategy. How are you going to get customers to buy your product? Most tech startups will start with an online presence, so you will want to consider your website and how you can get potential customers to visit it.
Funding – You will also want to consider how you will fund your new business. Are you going to fund it yourself, get a loan, or find investors? Funding your tech startup can be difficult, so make sure you've done your research and have a plan in place before you start searching for investors.
Team – Finally, you will also want to consider who you hire to work for your company. Depending on the type of business you start, this may be a software company or you could need to hire engineers or designers. Whatever type of work your startup requires, make sure you hire the best people you can.
 Key Elements of Any Successful Tech Startup
Product/service – This is the core of your business. What are you selling, and why will people want it? This is something you will want to consider early on but also keep in mind throughout the life of your business.
Market research – This will help you understand who your customers are and what they want. You will want to consider both online and offline research methods, as well as speaking to customers directly if possible.
Competitive analysis – This is crucial for any successful business. You will want to understand your competitors in greater detail so that you can set yourself apart from the crowd.
Financial projections – You will have to have a clear understanding of how much your business will cost to run and how much revenue it will bring in. You can make these estimates as simple or complex as you want, but you will need them to plan for the future of your company.
SWOT analysis – This stands for strengths, weaknesses, opportunities, and threats, and it is the perfect way to evaluate your company's position. It will help you understand your business in a new light and make better decisions as a result.
Marketing plan – You need a clear understanding of how you will market your product and generate interest for your business. Make sure you cover all bases, from your initial marketing strategy to your long-term plans for growth.
Tips for Finding the Right Idea for Your Startup
There are a few key things to keep in mind when searching for the perfect idea for your tech startup. First, you need to make sure it is something you are genuinely interested in.
This will help you stay motivated throughout the startup process and make it more enjoyable overall. Next, you need to make sure it is something you can execute well. This means researching your industry, analyzing the competition, and considering what skills you and your team members have.
Finally, you need to make sure it is something people will want and need. You don't want to create a product that no one buys, after all. When you're looking for tech startup ideas, remember to consider your skills and interests.
You might have a great idea for an app or website, but if you don't have the skills to create it, it won't matter. You also want to make sure there is a demand for your product. This means conducting thorough research and getting feedback from potential customers.
Conclusion
A tech startup is a great way to build a business with a future. There is an ever-growing demand for digital goods and services at the moment, and you can capitalize on that by starting your own company.
With proper planning and research, you can make sure your tech startup is a success. When it comes to finding the right idea for your tech startup, it is important to make sure it is something you are genuinely interested in.
This will help you stay motivated throughout the startup process and make it more enjoyable overall. You also need to make sure it is something you can execute well. You also need to make sure it is something people will want and need.