Financial managers are one of the most important figures in any company. They are the men and women who keep track of all your money, including your investments and savings. Most people think that financial managers just do numbers and crunch data, but there's more to it than that. Here are some things you need to know about being a financial manager.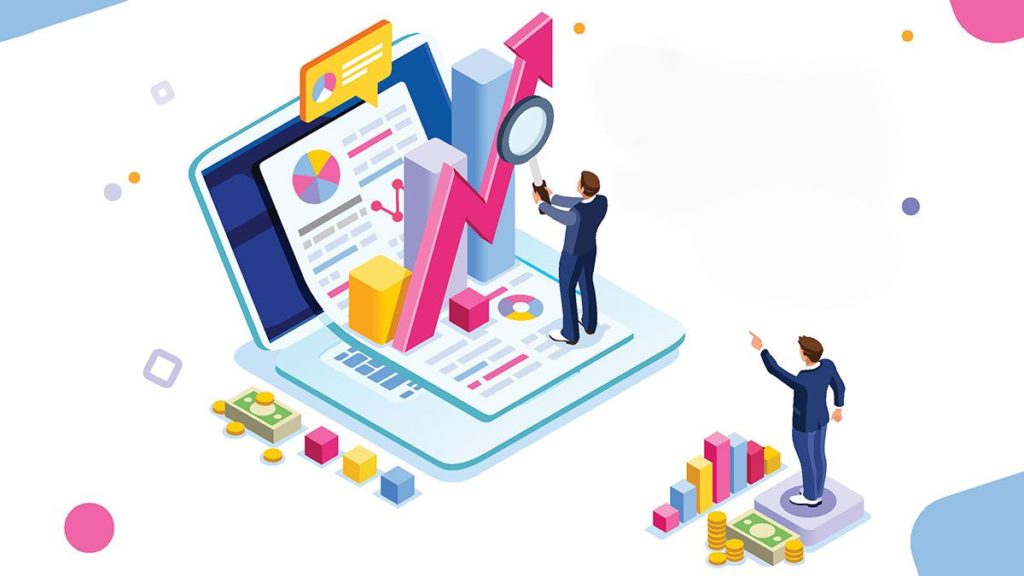 Working as a financial manager is a fulfilling career that provides you with the opportunity to build strong relationships with people and businesses. As a financial manager, you will be in charge of balancing the needs of your employer or clients while also watching the bottom line. You will also have to know when it's time to spend money and make sure that your company or clients have enough cash on hand to cover expenses. It's important for you to know what you're getting into before you take this job on. Here are some things you should know about being a financial manager.
Learn About Being a Financial Manager
The Financial Manager Career Path
A financial manager is someone who handles all the money matters of a company. They typically have a background in accounting or finance, but some may be trained as investment analysts. The duties of this profession vary widely depending on the position and employer. A basic list of responsibilities includes:
-Producing and interpreting financial statements to identify trends and issues
-Managing cash flow by forecasting revenues, expenditures, and managing accounts payable/receivable
-Purchasing company assets such as machinery, equipment, furniture, etc
-Purchasing company stock
-Helping to manage legal proceedings (such as lawsuits) that involve an organization's finances
-Making recommendations about organizational structure for the development of strategic plans
-Recommending new ways for making investments and generating revenue
-Creating policies for handling risk management
Many people assume that being a financial manager is a cushy job with lots of perks. While it does offer many benefits–such as a
What does a financial manager do?
The financial profession is an incredibly diverse field, with many different roles and responsibilities. Some financial managers work in banking, while others work in non-profits or even higher education. As a result, the skills needed to be a financial manager vary based on the type of industry they are working in. The knowledge required to be a good financial manager can often be gleaned from both inside and outside of the classroom.
Financial managers are responsible for overseeing the financial health of an organization. They generate financial reports, direct investment activities and create plans for an organization's long-term financial goals. They spend a substantial amount of their time analyzing data and advising senior managers on opportunities to maximize profits. Some of their specific responsibilities include:
Maintaining cash flow by reviewing banking activity and reconciling monthly reports

Developing and interpreting databases and financial models

Managing the company budget to maximize revenue and identify potential areas for savings

Promoting process improvements in specified budget areas

Implementing report production, productivity and quality standards
Financial Manager Salary
Financial managers are responsible for managing and directing the financial activities of companies and organizations. They are typically tasked with developing and implementing long-term business plans, budgets, forecasts, and policies that will help the company to pursue its vision. Salary is dependent on qualifications, experience and location. See how much a Financial Manager makes in your state.
Average salary
Salaries vary according to the geographic location and experience levels of the financial manager.
Common salary in the U.S.: $108,596 per year

Some salaries range from $47,000 to $195,000 per year
Financial manager requirements
There are several qualifications required to obtain a position as a financial manager, including:
Education
Employers require candidates to have a minimum of a bachelor's degree and preferably to hold a master's to qualify for the role of a financial manager. Some of the preferred fields are accounting, finance, economics or business administration. For students who pursue a degree in finance, the coursework includes topics like financial planning, portfolio management and securities. Students who enter into accounting or business administration programs cover similar topics as well as microeconomics and finance principles.
A graduate degree can make candidates more appealing to employers and increase the likelihood of rapid advancement after you've acquired an entry-level position in the finance industry. Some of the preferred disciplines are business administration, economics or finance. During their studies, students learn about global financial markets, financing models, financial theory, corporate financial management and finance research.
Training
Much of the training for this role happens on the job in entry- or associate-level positions. While pursuing a college education, students can also seek internship opportunities with local businesses to apply their classroom knowledge to real-world education. This also allows them to network with local professionals in the financial industry who may be able to help them find employment at a later date.
Certifications
While they aren't required for this role, certain certifications are preferred by employers, as they demonstrate a candidate's competency, proficiency and general ambition. Some of the most common certifications for financial managers include:
Chartered Financial Analyst: This globally recognized designation certifies the competence of financial analysts. To qualify for a CFA, candidates must have a bachelor's degree and four years of relevant, full-time experience. The candidate must then pass all three levels of the exam in sequential order. Level one focuses on analysis using the tools of the 10 topic areas, including financial reporting and analysis, corporate finance, and portfolio management and wealth building. Level two focuses on the valuation of assets and emphasizes the application of investment tools. Level three focuses on wealth planning and portfolio management. Candidates generally spend more than 300 hours studying for each exam.

Certified Public Accountant: This certification verifies that a person has the highest level of competence in accounting. Though the educational requirements for taking the CPA exam can vary across states, candidates are generally required to have a bachelor's degree or 120 college credit hours. Some states require specific degrees—such as accounting or finance—while others allow candidates to hold a general bachelor's degree. The Uniform Certified Public Accountant Examination consists of four, four-hour sections: Auditing and Attestation, Business Environment and Concepts, Financial Accounting, and Reporting and Regulation.
Skills
There are several skills necessary to succeed in the role of a financial manager, including:
Communication skills: Both verbal and written communication skills are essential for financial managers. These professionals must be able to explain complex financial transactions and concepts in ways that are easily understood. They also need to create written reports and communicate with employees and senior management via email.

Analytical skills: Analytical skills refer to the ability to gather and analyze information, problem-solve and come to a decision. Financial managers must use these skills when gathering and analyzing data to help executives make decisions that can impact an entire organization.

Numeracy skills: Basic math skills, as well as the ability to express problems and ideas using numerical information, are important to financial manager roles. These professionals must be skilled in math and have an in-depth understanding of international finance as well as complex financial documents.

Organizational skills: These refer to your ability to use your time, energy, mental capacity and even physical space efficiently.

Attention to detail: To reduce the likelihood of errors, financial managers must be precise and attentive as they are preparing and analyzing reports and income statements.
Financial manager work environment
Financial managers work in a variety of industries, including finance, insurance, professional services, individual companies, government agencies and manufacturing. Financial managers generally work full time—sometimes more than 40 hours per week—in office environments with the following characteristics:
Extended periods sitting at a desk

Using computers, printers, scanners and other office equipment

Facilitating communication between department managers, employees and top executives
How to become a financial manager
These are the steps typically required to pursue a career as a financial manager:
Earn an education: Typically this position requires, at a minimum, a bachelor's degree in accounting, finance or another closely related field. Perform a search in your local area for openings for financial managers. Determine the level of education generally required for those roles, and obtain that education. If you are still in high school, focus on courses in math, particularly algebra, that will help you with coursework you will complete in college. For rapid career advancement, you may want to consider pursuing an advanced degree, such as an MBA.

Obtain experience: If you are pursuing a degree currently, look for internship opportunities where you can gain practical experience in the financial industry. If you are a recent graduate, seek entry-level or even associate-level roles in finance. Look for opportunities in small businesses, which are sometimes more willing to consider recent graduates for associate-level roles. Smaller organizations also can give less experienced employees a broader range of experiences, which can help them rapidly build a resume.

Pursue certifications: While not required, certifications demonstrate a candidate's proficiency at complex financial tasks. Certifications also demonstrate a candidate's hard work and desire to advance rapidly. Consider pursuing a certification related to your field.

Update your resume: Most employers prefer financial managers to have five years of experience. Once you have the required education, certifications and experience, update your resume. Include your highest level of education, relevant work history and any professional certifications and licenses.

Apply for jobs: Perform a search for open financial manager positions in your geographic area, and identify the positions you are most qualified for based on your education and experience levels. Apply using your updated resume and a cover letter that you have customized for each individual role.
Financial manager job description example
WellBeing Medical Center is seeking a financial manager to join its accounting department. This person will be responsible for leading the long-term planning, forecasting and reporting processes for the medical center. They will be expected to prepare weekly, monthly and quarterly financial reports, including performing a thorough analysis of business performance and balance sheet data.
The ideal candidate will have a background in finance, possess strong communication and analytical skills and be able to partner effectively with stakeholders across the organization. This individual will report to our vice president and frequently interact with other executives in finance to generate ideas for maximizing profits. A bachelor's degree in finance, economics or accounting along with 5-7 years of demonstrated success is required. A CPA or MBA and experience in the healthcare industry is preferred.
Related careers