System Administrator – As a system administrator, you play a vital role in the running of your organization. You provide leadership and direction to the team of administrators who work behind the scenes to keep your data safe and secure. In this blog post, we're going to discuss some of the most common responsibilities of a system administrator and how you can best meet them.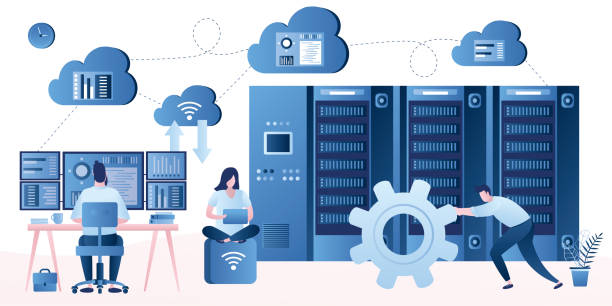 Learn About Being a System Administrator
Do you know how to manage your systems? Do you know what backups and security measures you need in place? Do you know how to troubleshoot and fix system problems? If you answered yes to any of these questions, then you are an administrator! An administrator is someone who oversees the functionality of a system and helps make it run smoothly. There are many different types of administrators, but the most common type is the IT administrator.
What does a system administrator do?
A system administrator is someone who oversees the functionality of computer systems within an organization. The systems administrator works with other IT professionals to get the best possible performance from their computer network. System administrators also ensure that the network remains secure, and they may also provide support for users. System administrators manage the day-to-day operations of the computer network, while information technology professionals manage the technology that makes the network possible. Comparing the responsibilities of a system administrator and an information technology professional can help you decide whether you want to pursue a career in IT or pursue a different path.
A system administrator is responsible for the configuration, upkeep and reliable operation of a company's network and computer systems.  In addition to identifying and fixing any network issues, they also make updates to the equipment and software to ensure they are current. They may work in office settings for small or large companies or in government organizations. Some of the specific responsibilities that system administrators may have include:
Providing technical support for software and hardware issues that users encounter

Managing the configuration and operation of computer operating systems

Monitoring the system daily and responding immediately in the event of security or usability concerns

Upgrading systems and processes as necessary for enhanced functionality and security issue resolution

Installing and testing computer-related equipment and reviewing application logs

Responding to and resolving help desk requests and creating and verifying backups of data
System Administrator Salary
System administrators are responsible for managing and operating computer systems and associated applications. They may also be involved in troubleshooting and maintaining the system. In most cases, a system administrator has a college degree in computer engineering or related field. The median salary for a system administrator is $75,000.
Average salary
Salaries vary according to your geographic location, work history and experience level. For the most up-to-date salary information from Indeed, click on the salary link.
Common salary in the U.S.: $83,066 per year

Some salaries range from $23,000 to $182,000 per year.
System administrator requirements
There are several qualifications required for the position of assistant store manager. They include:
Education
System administrators are typically expected to hold a bachelor's degree in information technology, computer science or another related field. Some of the coursework that students cover in these programs includes learning programming languages, computer network administration, database management and systems architecture. Some businesses, especially larger organizations, may require system administrators to have a master's degree.
Training
Many of the skills required to perform the tasks associated with system administrator roles are acquired through a formal education program. Internships are also a great way to acquire additional experience. Many college programs offer students the opportunity to participate in an internship program, where they place students in offices to obtain practical experience for their newly acquired knowledge. These internship opportunities often include job training that allows the student to become familiar with the responsibilities of a system administrator in a work setting.
Certifications
While not necessarily a requirement for the role, many employers prefer candidates to hold certifications verifying their competency in advanced skills. The worldwide leading provider of certifications for information technology is the Computing Technology Industry Association (CompTIA). Some of the most popular certifications you can acquire through this organization apply to the role of system administrator include:
CompTIA A+: The A+ certification covers foundational IT skills across a variety of devices and operating skills. This certification is often required by employers to verify core competencies in IT professionals.

CompTIA Network+: This certification verifies that candidates have the essential skills that are needed to design, configure, manage and troubleshoot both wired and wireless devices.

CompTIA Security+: This certification is widely recognized as a global benchmark for best practices in IT network and operational security.
They also offer a number of other, more advanced courses on topics such as cybersecurity and cloud computing.
Skills
There are several skills that can help you succeed in the role of a system administrator. They include:
Technical skills: These refer to the computer skills necessary to perform the tasks for the system administrator role. They need to understand how to install and maintain computer systems, including local area networks, wide area networks, intranets and other data systems.

Analytical skills: These refer to the ability to collect and analyze information and make decisions. Administrators must be able to evaluate networks to ensure they are performing reliably. They must also be able to anticipate new requirements as the needs of an organization change.

Communication: Verbal and written communication skills are essential. System administrators must be able to describe problems and solutions to non-IT employees and customers via phone or chat. They also actively listen to the response to guide an exchange, identify a problem and provide a solution.

Multi-tasking skills: System administrators typically work on more than one problem or task at a time, which means the ability to move from one task to another easily is critical to their success.

Problem-solving skills: This refers to the ability to gather and analyze data and process it to reach a resolution quickly. Since a large portion of the administrator role revolves around fixing issues as they arise, problem-solving skills are essential in this role.
System administrator work environment
System administrators typically work in office environments with the following characteristics:
Extended periods of time sitting at a desk

Using computers, printers, phones, fax machines and other office equipment

May have to work evenings or weekends

May have to be on call to ensure the network and computer systems are operating properly at all times
How to become a system administrator
These are the typical steps you should take to pursue a career as a system administrator:
1. Pursue an education.
Perform a search in your geographic area and determine the minimum education required to qualify for a position as a system administrator. Typically, employers prefer a minimum of a bachelor's degree in computer science, information technology or another closely related field. Obtain the minimum level of education required for the role.
2. Obtain experience.
Most employers prefer to see at least two or more years of experience in system administration. If you lack any experience, you may need to start out in a role as a help desk clerk or an IT specialist before advancing into the role of a system administrator. To obtain some experience, seek internship opportunities while completing your bachelor's or after graduation. This will provide you with the opportunity to acquire practical experience in a work environment.
3. Acquire certifications.
Certifications verify your skills for employers and many employers require at least an A+ certification to qualify for roles. Consider obtaining, at a minimum, the three core certifications from CompTIA: A+, Network+ and Security+. In addition to verifying your competencies in those areas, demonstrate to employers your desire to grow and advance your career.
4. Update your resume.
Once you have the required education, experience and certifications, update your resume. Include your highest level of education, the certifications you have obtained throughout your career and your relevant work history.
5. Apply for jobs.
Search for openings in your area for system administrator positions. Identify the roles for which you are most qualified based on your experience and education and apply using your updated resume and a cover letter that you have customized for each position.
System administrator job description example
Ark Health Systems are seeking an experienced full-time system administrator to join its IT department. This person will participate in technical research and development to enable continuing innovation in our complex infrastructure. They will be responsible for installing new or rebuilding existing servers, configuring hardware, directories and storage in accordance with our requirements. They will also be expected to develop and maintain installation and configuration procedures. They will further be expected to research and recommend innovative approaches for system administration tasks. Lastly, this position is responsible for responding to IT tickets and providing support to all employees in a timely manner. A bachelor's degree in information technology or a similar field is required, along with experience with office hardware, software and end-user assistance. Candidates must be able to lift 50 pounds.
Related careers