Operations managers are the backbone of a company. They oversee the operations of their business, and they make sure that everything is running smoothly to keep their company in the black.
Through constant training and continuous improvement, operations managers ensure that their company is operating as efficiently as possible. This blog will discuss how to be an operations manager and what it takes to be successful in your industry.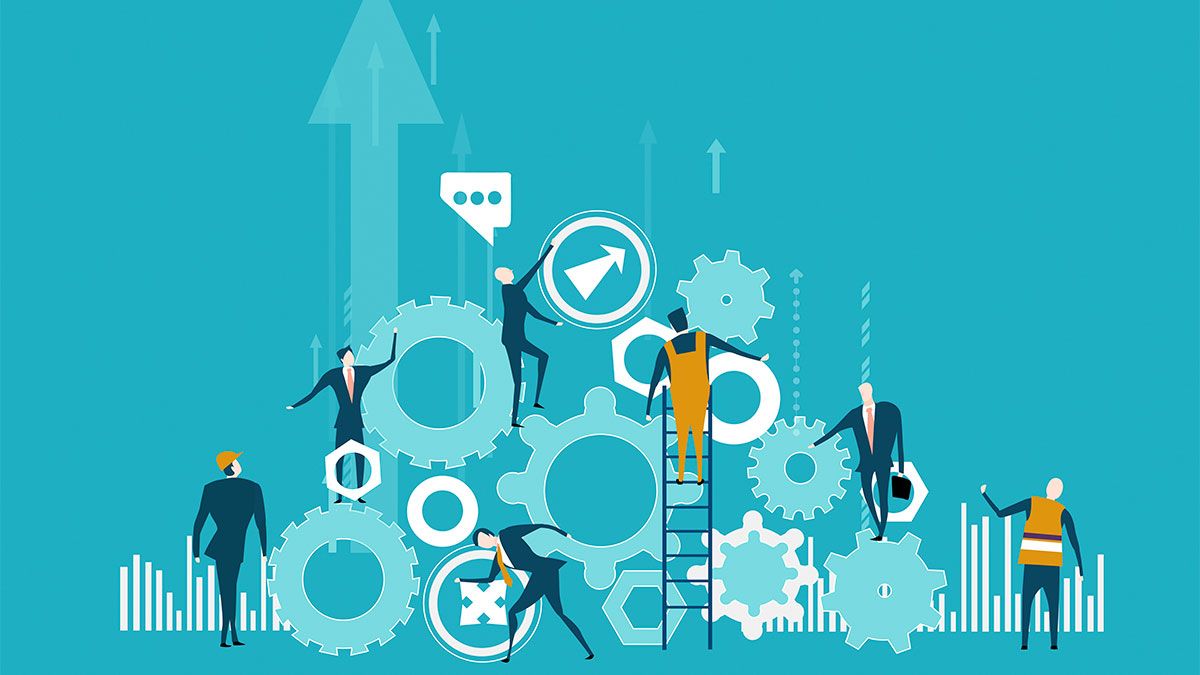 Learn About Being an Operations Manager
In this role, the Operations Manager is responsible for managing the day-to-day operations of a company. This includes overseeing the inventory, scheduling, and budgeting process as well as maintaining relationships with vendors and clients. They are also responsible for organizing production and production schedules, meeting deadlines, and making sure that there are no bottlenecks in workflow. If you're interested in becoming an Operations Manager, read on to learn more about it.
What does an operations manager do?
Operations managers are responsible for the day-to-day operations of a company or business. They oversee the physical and financial aspects of their departments, manage office space, set up new locations, and ensure that employees are paid on time. They may also oversee marketing plans and targets for their department. Operations managers must be able to multitask, since they might be required to deal with everything from human resources to payroll to accounting. It's not just about crunching numbers either; it's about understanding how these different departments work together in order to get the company or business where it needs to go.
An operations manager is a human resources professional in upper management responsible for high-level human resources duties, including hiring new staff and setting standards for staff training. They may also be referred to as a facilities manager, business manager or operations analyst. Their primary role is to increase the efficiency, quality and productivity of the company. Some duties of an operations manager include:
Creating and monitoring personnel documentation to ensure it complies with regulations

Communicating effectively with team members at all levels to improve staff morale and performance

Making essential planning and strategy decisions that may include developing and reviewing existing policies and procedures

Managing budgets, planning and auditing that relate to personnel management

Supporting the needs of senior stakeholders and the board of directors

Meeting with other businesses to collaborate and create mutually beneficial relationships
Operations Manager Salary
Operating a business is hard work. It requires a lot of dedication, commitment, and meticulous planning. If you want to join the ranks as an operations manager, this might be one of the most challenging yet rewarding jobs out there. The salary for an operations manager differs depending on your experience and where you're located. To get started, it's important to know what you'll be responsible for so you can determine what the average salary is in your area. This article will teach you all about operations managers and how they are compensated.
Average salary
Operations managers typically work full-time hours, and the salary range often depends on the location and industry of their employer. It may also depend on the experience level and qualifications of the employee.
Common salary in the U.S.: $61,105 per year

Some salaries range from $14,000 to $146,000 per year.
Operations manager requirements
Education
Employers require operations managers to have a minimum of a bachelor's degree in management or a related field, such as business administration or accounting. There is a strong focus on statistics and mathematical modeling in these programs, which gives operations managers a thorough understanding of the financial side of a business, including budgeting and cash-flow management. Classes also encourage students to develop their soft skills with subjects like leadership, relationship development, organizational behavior and consumer psychology.
Many companies prefer operations manager candidates to have advanced degrees. A Master's Degree in Business Administration or another business field like finance can help you to be a more qualified candidate for operations manager positions. These degrees usually take one year of full-time study to complete, and they cover topics including business strategy, advanced accounting or industry-specific practices, like in healthcare or technology.
Training
As a high-level role, you will be expected to have a complete range of soft and hard skills and advanced qualifications when entering an operations manager position. Your training in the initial employment period may be tailored to help you learn about the specific work you will undertake in your new company. This training may involve shadowing a team member or another operations manager to ensure you can perform your new duties with confidence.
Certifications
Securing a certification like the Certified Manager accreditation, which is offered by the Institute of Certified Professional Managers, can help you to be a competitive job applicant. To qualify for the certification, you must take an exam and attend continuing education through webinars and mentorship to maintain your certified status. Other credentials that can improve your job prospects are Program Management Professional, Certification in Production and Inventory Management, and Certified Supply Chain Professional Program, all of which assess your knowledge of and ability to plan for these specific responsibilities.
Skills
Operations managers oversee the daily operations of organizations to ensure that the business is successful. An operations manager must possess the following skills:
Communication skills
These professionals frequently work with staff and management of all levels and forge relationships with other companies. Written and verbal communication and active listening are essential to succeeding in this role.
Interpersonal skills
A large portion of the role is working in human resources. You must be able to help employees grow professionally and make them feel comfortable in the workplace while also acting as a leader and manager.
Leadership
These skills enable operations managers to delegate responsibilities to the appropriate employees, manage and resolve conflicts, and motivate teams. Prior experience as a manager can provide excellent leadership qualities.
Financial management
Operations managers need to understand budgeting and forecasting to make sure that products or services generate revenue and are successful. Math skills, in addition to critical thinking and strategic planning, assist these professionals in handling the financial matters of their company.
Operations manager work environment
Operations managers work in an office environment and usually have a team of support staff to assist with a range of human resources and organizational responsibilities. These professionals may work outside standard business hours on occasion. Travel may be a large part of the job, especially if you are working in a company that has various branches or you are working in a head office.
How to become an operations manager
Working as an operations manager requires years of experience and possibly an advanced degree. Follow these steps to secure employment as an operations manager:
1. Pursue higher education
Earn a bachelor's degree in a business-related field to learn foundational business principles and strategies. Consider additionally pursuing an advanced degree such as an MBA to distinguish yourself from other candidates further and gain more in-depth knowledge of business functions.
2. Develop hard skills
Working as an operations manager involves working with a range of software and electronic systems that capture stock and business information. Qualifications in QuickBooks and CenterPoint Payroll software programs can make you a more qualified candidate for some positions.
3. Work on your soft skills
An operations manager is expected to have a range of exceptional skills ranging from leadership and conflict management to negotiation and people management. You may work with a variety of employees and stakeholders, making the ability to interact effectively with many different communication styles fundamental in this role. Other soft skills to refine include organization and leadership.
4. Gain experience
You must be able to demonstrate through your employment history that you are an excellent leader who can direct the company toward success. Your career path will depend on the industry you work in, but consider entry-level positions in human resources or other related departments in your intended field. Progress to working as a mid-level manager to practice people management and leadership skills.
5. Prepare your resume
Craft a clear and concise resume that describes your relevant experience, vital skills and the education and certifications you have earned. Write a cover letter that further illustrates your qualifications for the role you're applying to, highlighting the progress you can help the company achieve.
Operations manager job description example
We are seeking a dynamic operations manager to provide a wide range of operational support for our headquarters. We are looking for a passionate, motivated manager eager to learn a variety of skills and systems to assist our team with maintaining and developing our daily processes. The customer should be your primary focus, in addition to creating an environment where our employees can flourish.
The qualified candidate:
Is a people person and enjoys forging new relationships with business partners and employees alike

Hires the best employees and configures our staffing and work environment to help us be a more effective world-class organization

Can multitask effectively and self-motivated to handle numerous priorities with enthusiasm

Is detail-oriented, creative, dynamic and ready to step in and make changes where necessary

Is a creative thinker, able to solve complex problems, can understand budgets and analyze costs
We want someone who has at least six years of experience in operational aspects of workplace management in a dynamic, high-growth environment. Candidates with a minimum of a bachelor's degree in a business-related field are preferred.
Related careers